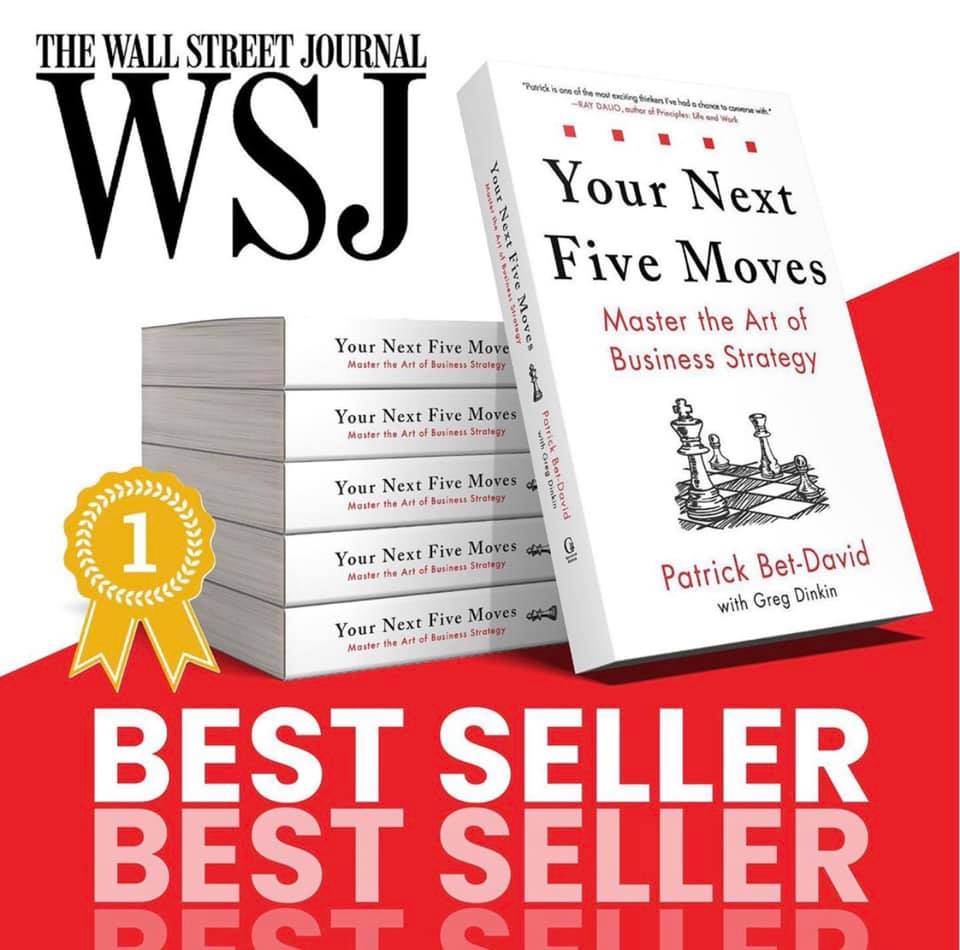 Your Next Five Moves: Master the Art of Business Strategy
Greg collaborated with Patrick Bet-David, a brilliant entrepreneur and creator of the #1 YouTube channel for entrepreneurs.
Both successful entrepreneurs and chess grandmasters have the vision to look at the pieces in front of them and anticipate their next five moves. Your Next Five Moves translates this skill into a valuable methodology that applies to high performers at all levels of business. Whether you feel like you've hit a wall, lost your fire, or are looking for innovative strategies to take your business to the next level, Your Next Five Moves has the answers. The #1 Wall Street Journal bestseller is a must read for any serious executive, strategist or entrepreneur.