Archive for September 2003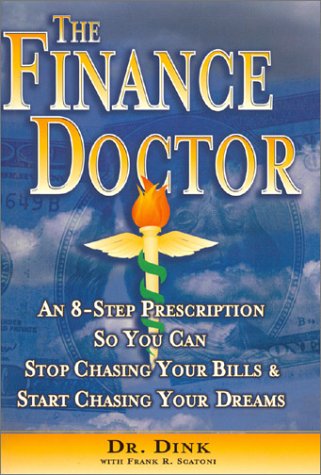 The Finance Doctor is a how-to book on Personal Finance, yet you will think you are reading a novel. Dr. Dink recognizes that people are starving for this information, but can't seem to get past all the financial mumbo jumbo. Therefore, he created a book in which all the fundamentals are woven into a page-turning story.
If you have a net worth of over $1 million, don't bother reading this book. If, however, you are looking for ways to improve the quality of your life, dig out of credit card debt, own a home, and let your dreams–and not your bills–dictate how you live your life, The Finance Doctor is a must-read.